Best Thriller Books for Mother's Day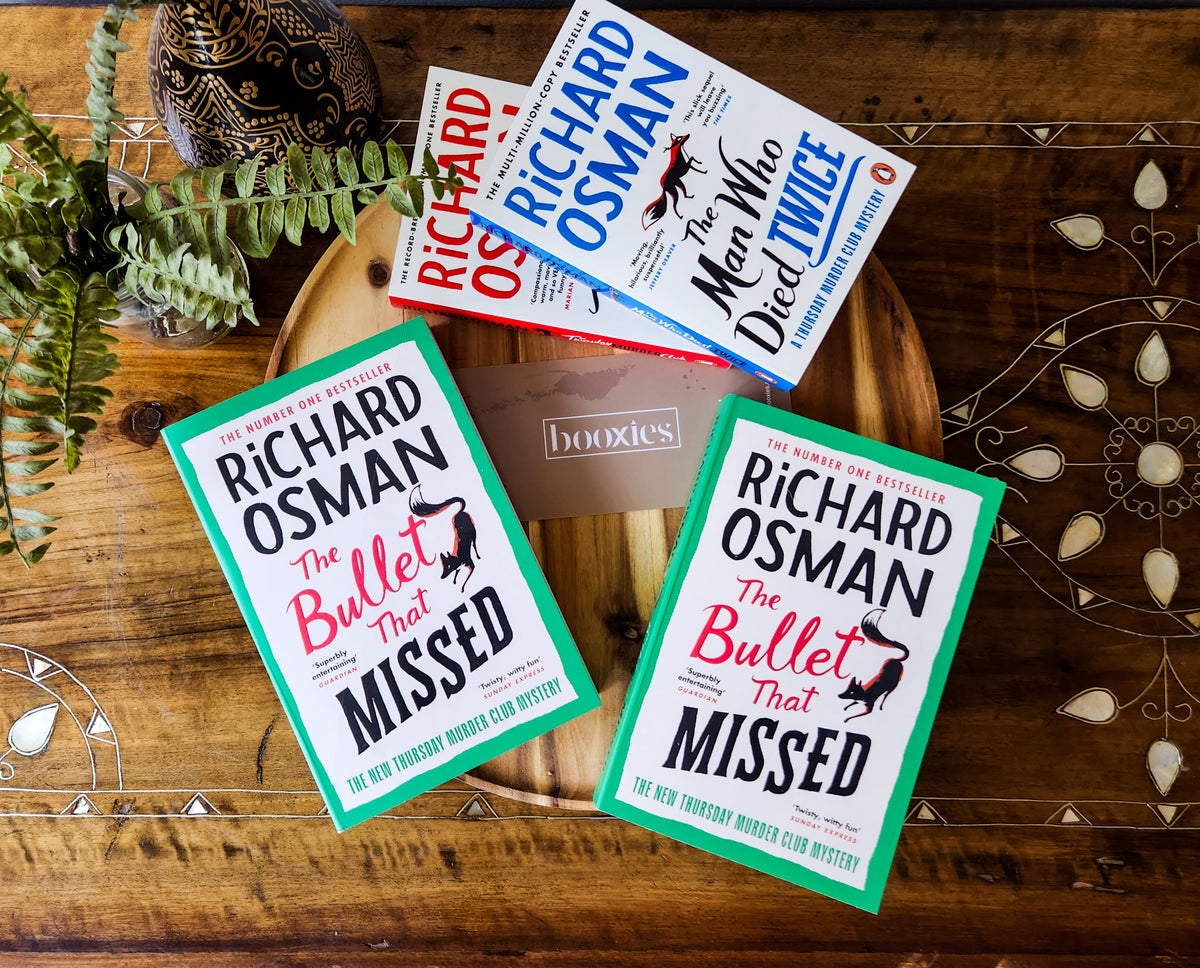 If you are like most of us frantically looking for a thoughtful gift to give your Mum this Mother's Day, then you are welcome as we have created the perfect gift for Mum this Mother's Day.  
Get Mum (or Grandma or any mother figure in your life) a thoughtful gift from booxies and show them how much you know them. You can select up to 2 books from our book collection and up to 3 products from our carefully selected Australia products or leave this to us and just choose the theme of the box and let us do the rest. Your Mum will be amazed when she sees her booxies gift either way.
Is your Mum a thrill seeker but maybe not too keen on thrill seeking activities anymore. She enjoys getting her thrills from a book rather than bungee jumping nowadays? Let us take you through our favourite thriller and crime book for Mother's Day this year. If she is not a thrill seeker, go to our Best Book Gifts this Mother's Day for more general fiction and non-fiction recommendation
Who doesn't love a story about a dysfunctional family!
Daisy Darker is a gripping twisted story that you can't put down.  A dysfunctional family full of secrets, getting together to celebrate grandmother's 80th birthday (which she believes is her last one) at Halloween.
They all get locked in a house you can't leave from for at least 8 hours due to high tide.. what can go wrong!

We enjoyed Daisy Darker with Lyre's Dark N Spicy since it fits the theme of the story. Lyre's are great alcohol-free cocktails that can be wonderful additions to your book box to make it a special gift this Mother's Day
Thursday Murder Club series by Richard Osman
The Thursday Murder Club is a brilliant series. There are 3 books so far and the 4th is coming later this year. the characters are hilarious. 4 people living in a retirement village somewhere in England. Bored and want to do something to keep busy so they decide to create a Thursday murder club - because all other days were taken by other clubs in their retirement village - They meet once a week to discuss old unsolved crimes until one day they stumble into a crime they think they can solve and that's how it all starts.
The Thursday Murder Club series has been such a delight to read. Great plots and very interesting and fun characters. You can easily pick up The Bullet That Missed and read it individually as it is a separate story, separate Mystery to solve and includes additional new characters. But we highly recommend reading all of them.

Very unconventional interesting and entertaining bunch.. stumbling on yet another mystery to solve that involves a TV star, a Money launderer and a murder with no body.

We highly recommend the series for someone who enjoys a light entertaining read with a mystery to solve. 
The three books are:
It's a great gift this Mother's Day with herbal tea from Teadrop or a bottle of wine from one of our favourite local wineries.
Things We Do In the Dark by Jennifer Hillier
This one was sooo gripping. So intense. Very well written. Couldn't put it down until the end. We LOVED it.

Things We Do In The Dark was our thriller book pick for our subscription book box and it's guaranteed to keep you on the edge of your seat until the end 

When Paris Peralta is arrested in her own bathroom – covered in blood, holding a straight razor, her celebrity husband dead in the bathtub behind her – she knows she'll be charged with murder. But as bad as this looks, it's not what worries her the most. With the unwanted media attention now surrounding her, it's only a matter of time before someone from her long hidden past recognizes her and destroys the new life she's worked so hard to build, along with any chance of a future.

Because the only thing worse than a murder charge are two murder charges.
Get this one with our Gin, Tonic N Books curated booxies box to make a special gift for Mum this year. 
Secluded Cabin Sleeps Six by Lisa Unger
We loved Secluded Cabin Sleeps Six. It's a locked room mystery thriller that takes place in a ..wait for it.. a secluded cabin in the middle of nowhere. Where 6 people go there to spend a weekend switched off completely from the rest of the world. No phone connection. A massive storm coming with severe warning. Many family's secrets. And top of all realising a murder took place in this exact same place in the past. What can go wrong?
We loved the build-up, the twists, the flawed characters, and the siblings dynamics and a lot more.
This one is highly recommended with a glass of red wine from the Yarra Valley in our Read N Wine booxies box.
All The Dangerous Things by Stacy Willingham
We love Stacy Willingham and loved her previous thriller A Flicker in The Dark. So we had big expectations on this one, and we were not disappointed.
One year ago, Isabelle Drake's life changed forever: her toddler son, Mason, was taken out of his crib in the middle of the night while she and her husband were asleep in the next room. With little evidence and few leads for the police to chase, the case quickly went cold. However, Isabelle cannot rest until Mason is returned to her—literally.

Except for the occasional catnap or small blackout where she loses track of time, she hasn't slept in a year.

Isabelle's entire existence now revolves around finding him, but she knows she can't go on this way forever. In hopes of jarring loose a new witness or buried clue, she agrees to be interviewed by a true-crime podcaster—but his interest in Isabelle's past makes her nervous. His incessant questioning paired with her severe insomnia has brought up uncomfortable memories from her own childhood, making Isabelle start to doubt her recollection of the night of Mason's disappearance, as well as second-guess who she can trust... including herself. But she is determined to figure out the truth no matter where it leads.
Head to our Mother's Day Gift selection to select a curated gift box or Build Your Own now with up to 2 books and up to 3 Australian made products and personalise your gift box with our complimentary Mother's Day greeting card and your personalised message. 
Check out our full book collection here
Leave a comment