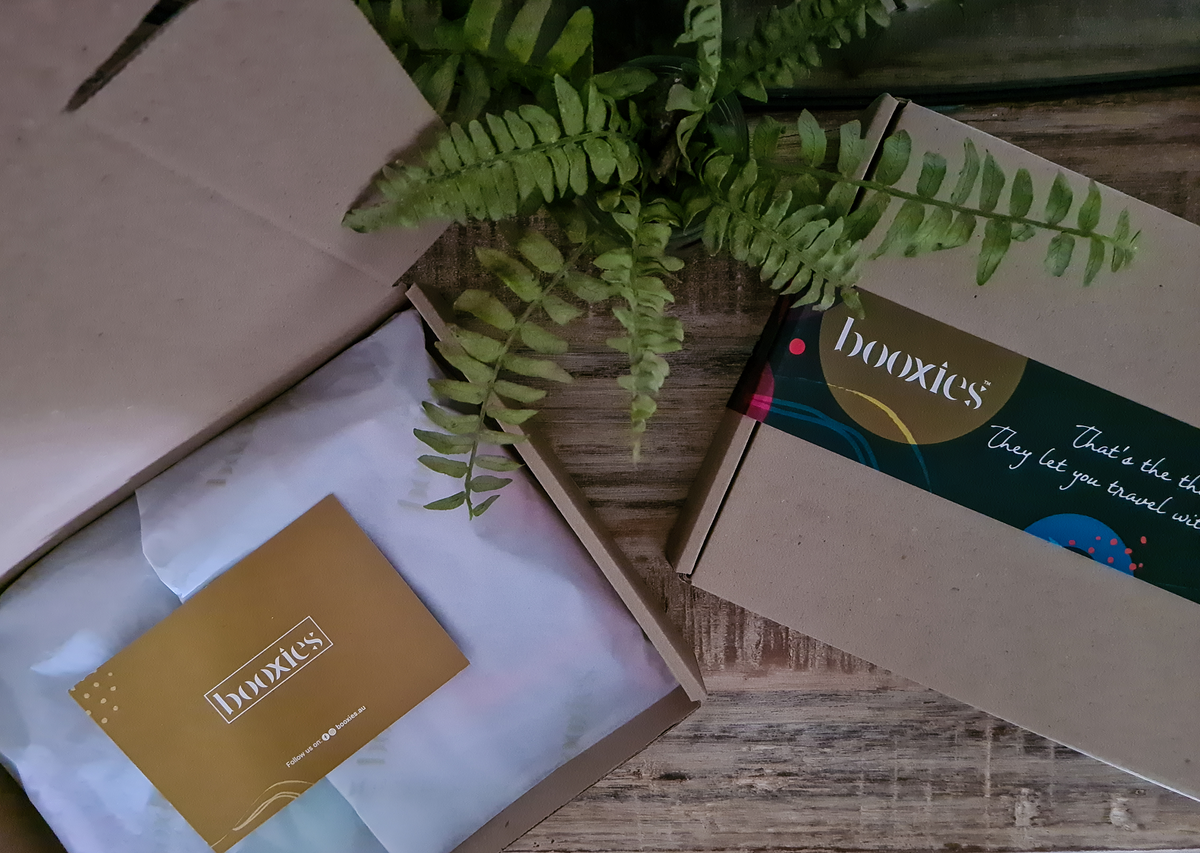 Every month we have the privilege of selecting for you a great book from each of our main five genres including Fiction, Romance, Thriller, Non-Fiction and YA to send to you in a beautiful Mystery Booxies box, together with hand picked Australian Product to enhance your reading experience.
This month, we selected for you:
Fiction Book of the month
The Theory of (Not Quite) Everything by Kara Gnodde. This is a tender uplifting novel that explores sibling love, romantic love and friends love. it's about true love in all its forms.
Romance book of the month
 A signed copy of The Matchmaker by Saman Shad. A fun feel-good romcom novel set withing the Pakistani community in Sydney. A charming and delightful book that also touches on migrants and 3rd culture kids lost identity in a fun light way.
Non-Fiction Book of the month
Dear Digital, We Need to Talk by Dr. Kristy Goodwin. A very important book about the digital world we live in and how to navigate it with less distraction and less stress. This book is a guide to taming your tech habits. Full of easy to apply strategies delivered in a simple, digestible and fun way.
Crime/ Thriller Book of the month
A signed copy of The Hunter by Eloise Hogan. A thrilling debut novel sets in The Dandenong Ranges and Melbourne. Creepy and fast paced. With one girl already missing, the past won't stay buried for long and Ali must decide who she can trust before it's too late.
YA Book of the month
Begin Again by Emma Lord - Cute ad full of charm novel that is filled with a friend group that feels like family, an empowering journey of finding your own way, and a Just Kiss Already! romance, Begin Again is an unforgettable novel of love and starting again.
We obviously love our coffee, especially being a Melbourne based company, therefore we selected for you some amazing Melbournian products that scream Melbourne
Cafe Latte hand made chocolate by Atypic Chocolatier in South Melbourne. even their packaging is screaming Melbourne with the Albert Park map printed outside.
Cold Brew Sparkling Coffee with hint of Caramel from our friends in Dark City Foundry. 
and as usual, we almost always include sparkling water from Calm & Stormy. This month we included a plain sparkling water to help with cleansing the palate with your coffee, and of course 2x tea pyramids from Melbourne's Teadrop tea.
Needless to say, we always include one of our signature bookmarks with every box.
Our Mystery Booxies are available online as one-off purchase, ongoing subscription without any lock in contract, or as 3 and 6 months prepaid option which would make a great gift idea for any book lover that will stretch for a little while. And if you like to enjoy the books without the fuss, we have a monthly and bi-monthly boxless subscription option
Leave a comment