BOOXIES
PERSONALISED GIFTS FOR BOOK LOVERS
Are you searching for unique personalised gifts for someone special in your life? No matter how much you care for your loved ones, they can still be tricky to buy presents for. With booxies, you have the ultimate secret weapon - book lover gifts for every occasion, including Mother's Day gifts, Father's Day, celebrations, wellness wishes, thinking of you, and personalised gifts for new parents. Never again will you wonder what to buy your nearest and dearest, with booxies by your side. and with same day delivery across Melbourne and surrounding regions, you can always rely on booxies for delivering your last minute present.
BUILD YOUR OWN BOOXIES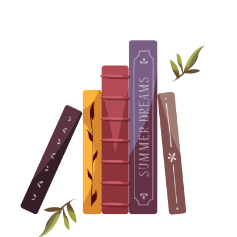 FIND THE PERFECT BOOK LOVERS GIFT
You can be sure that you'll find a choice the book lover in your life. Choose from Australian authors, memoirs, crime and thrillers, fiction, historical fiction, LGBTIQ+, mind, body and soul, non-fiction, parents, romance, sport, and young adults.   
SELECT DELICIOUS AUSTRALIAN TREATS
The treats we include in our booxies are from local artisan brands. All have the mark of something special, whether a bold red from The Yarra Valley's Oakridge Winery or delectable gluten-free, vegan chocolate from Hunted + Gather.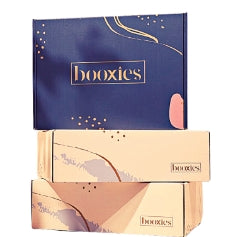 PERSONALISED GIFTS, STRAIGHT TO THEIR DOOR
You might be there, or not, but either way, they will remember book lover gifts like these forever. booxies make the perfect personalised gifts for all kinds of celebrations or moments when you simply want to brighten someone's day. 
BUILD YOUR OWN BOOXIES
subscribe & Save
Get 25% off your first Mystery Booxies
Embark on a delightful literary journey with our book subscription service
Receive a monthly (or bi-monthly) surprise delivery in the mail with a new release book from your chosen genre, and hand picked Aussie goodies to complement your reading experience.
Get up to $138 saving with our 12 month plan!
one off and no lock in contract options available
Let customers speak for us
Newsletter
Sign Up for your chance to win monthly booxies prizes and to stay updated with all booxies stuff
PROMOTING BOUTIQUE BUSINESSES
BOOK LOVER GIFTS THAT GIVE TO UNIQUE AUSTRALIAN BUSINESSES
At booxies, we love to support and promote gorgeous artisan providers of food and beverages. We carefully select only the best of the best brands to collaborate with in our booxies. When you choose from our perfectly curated personalised gifts, we will preselect some of the finest wines, gins, espresso martinis, and non-alcoholic drinks that our luscious land has to offer.Not to mention the highest quality handmade chocolate, nuts, and other scrumptious treats that your gift recipient will adore. 
We really believe in partnering with local Victorian businesses and promoting their delectable wares, not only because it's the right thing to do but also because there's such a banquet of delicious products that you might never have heard of before, be it not for the booxies you buy for others or indeed yourself! Our booxies treat you or your loved ones to truly unique selections of edible goodies, the idyllic accompaniment to a really good book. 
Learn More
ABOUT BOOXIES
A ROLLICKING READ PLUS SUMPTUOUS TREATS, IN ONE BOX
booxies are the book lover gifts that satisfy our very human desire for a good story, with treats to tantalise your tastebuds. We are a business based in Melbourne, and our reason for being is to spread joy through booxies personalised gifts, with a focus on literature and the leisurely consumption of fine food and alcoholic nectars. When buying from booxies, you can choose from our book lover gifts that come curated for you, offering a stunning selection of books and artisan consumables, or you can hand-pick your favourite booxies ingredients from our extensive list of books, alcoholic and non-alcoholic drinks, garnishes, chocolates, and other temptations. 
Select your booxies box, card, and message, and you're set! Your recipients will be delighted with their booxies personalised gifts. They will feel so special when they open the box and find out what's inside. There's really no better option for book lover gifts than booxies.
Learn More
CHRISTMAS DELIVERY CUT OFF DATES
GET YOUR BOOXIES DELIVERED THIS CHRISTMAS
As this year comes to an end, we will be taking some time off to wind down with a book and a treat ourselves too.
We will be closing on the 23rd of December 2023 and re-opening on the 2nd of January 2024.
You can still place orders anytime but we won't be able to dispatch your order during the above time.
Please check this Christmas delivery cut-off dates to make sure your order is placed in time to be delivered for Christmas to avoid any disappointment.
Please note your order might still arrive in time even if you place it outside of the Christmas cut-off dates. We work longer hours to process all orders as fast as we can but we just can't offer a guarantee outside of these published dates.
Shop Christmas
PERFECTLY CURATED
WE DO THE WORK OF SELECTION SO YOU DON'T HAVE TO
If you're short on time but still want to find the ideal gift for a loved one, something they will truly appreciate, then try booxies. We offer a wide range of exquisite book lover gifts that come pre-selected. It will look like you have agonised for hours over their present when you've just clicked a few buttons to make a quick but potent choice. 
With booxies, you know that you are getting leading book titles in genres you know they love, along with the artfully chosen edible accompaniments of wine, gin, whiskey, chocolate, and much more. You don't have to think about it because we've done all the perfect pairings for you. All you need to do is to pick a box! If you want to be even more selective, you can Build Your Own booxies, but either way, your recipient is going to be wowed.
Learn More
Book Gifts - A Timeless Way to Show Your Love
So, you have a special person in your life, and you want to give them something truly special – a gift showing just how much you care.
But, figuring out what to get is a whole different story. After all, there are so many gifts out there to choose from, how do you know which one is the perfect one?
At Booxies, we understand the struggle of finding that perfect gift. But we also know that there's one gift that's as timeless as it is thoughtful: a book.
Books and gifts go hand-in-hand, and our selection of customised gift boxes makes it easy to find the best books to gift. Curling up with a good book is the perfect way to unwind, and our selection of beautiful personalised gift boxes makes sure there's something for every type of book lover.
Gifts for Book Lovers for Any Occasion
Whether it's Christmas, a birthday, or just because, finding the perfect gift for your loved one is always a tricky task. But with our selection of gifts for readers, you can find the best gifts for book lovers in Australia that are sure to make them smile.
A book gift box from Booxies has it all: something sweet and sentimental or funny and quirky. From literary-themed gifts to bestselling books, there's something for every reader in our selection of personalised book gifts.
Personalised Gift Box for Book Lovers - Booxies
Every person has a unique relationship with books, and we believe book lovers' gifts should reflect that.
At Booxies, we know how priceless books as gifts can be. Our book lover gifts in Australia are expertly curated to match each reader and their interests, so you know your gift will always be the perfect fit.
Whether you're shopping for a friend, family member, mother's day gifts, or partner, our customised book gifts are the perfect way to show someone how much they mean to you. So why wait? Visit us today and find the perfect gift for your book lover!
We're excited to offer a range of beautiful, personalised gift boxes that are sure to delight any reader. Whether you're looking for something quick and easy, or you have specific books in mind, our custom gift boxes are the perfect choice. Shop now at Booxies and find the perfect gift to show someone special how much you care!