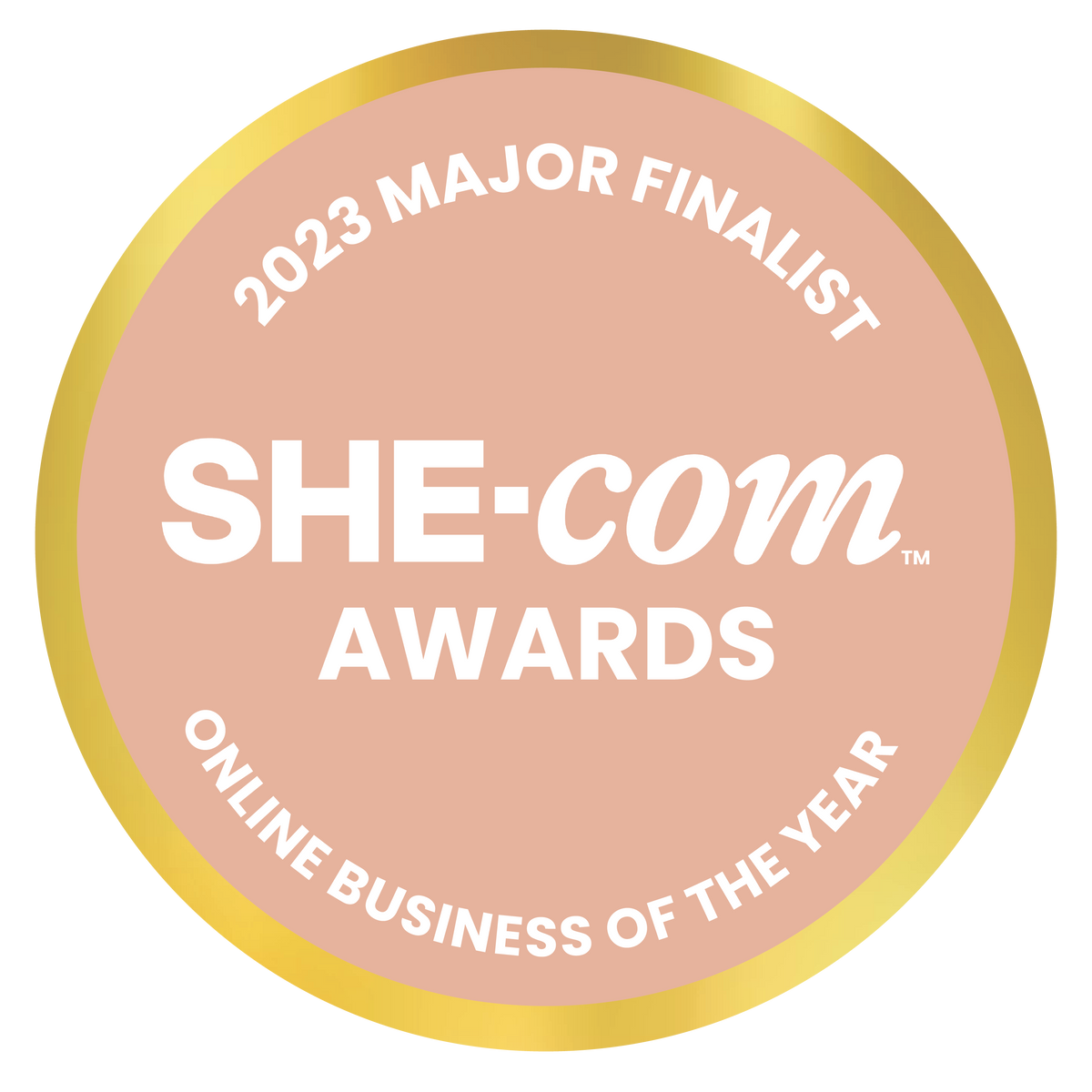 We Are A Finalist for the 2023 She-Com Awards!
We are thrilled to announce that Booxies, our innovative online platform for book lovers, has been selected as a finalist for the prestigious 2023 She-Com Awards in the Online Business of the Year category. 
This recognition reflects the exceptional growth and impact that Booxies has made in the world of digital entrepreneurship for book lovers everywhere! 
We couldn't be more proud to be part of this incredible journey alongside our Booxies book-loving supporters!
Booxies was born out of a deep passion for books and a desire to create a platform where book enthusiasts could connect, share, and discover their favourite reads and treat themselves or their loved ones to a book box. 
One of our core values is promoting literary diversity. We strive to feature a wide range of genres, voices, and perspectives, ensuring that readers have access to an extensive library of books from both established authors and emerging talents. 
Our platform serves as a gateway to explore literary works from around the world, fostering cultural exchange and appreciation.
Finding your next great read should be an exciting adventure, not a daunting task. We simplify the process by offering intuitive search options, expert recommendations, and curated book lists tailored to individual preferences. 
With the support of our vibrant community, users can effortlessly discover hidden gems and find their next great read.
The She-Com Awards are renowned for recognising outstanding achievements in various categories related to online entrepreneurship. 
Being selected as a finalist for the 2023 She-Com Awards in the Online Business of the Year category is a testament to our commitment to excellence, continuous innovation, and positive impact in the online business landscape.
We would like to express our deepest gratitude to our dedicated customers, passionate authors, and publishers who have believed in us from the beginning. 
Without your unwavering support, we would not have achieved this remarkable milestone. We also extend our heartfelt appreciation to the She-Com Awards committee for acknowledging our hard work and including us among the list of very deserving finalists.
As we celebrate this incredible achievement, we remain committed to enhancing the Booxies experience and continuing to revolutionise the way we connect with books. 
We will keep striving to offer our community new features, expanded book selections, and exciting opportunities for literary exploration.
Being selected as a finalist for the 2023 She-Com Awards in the Online Business of the Year category is an extraordinary honour for Booxies. 
We are immensely proud of the progress we have made and the impact we have had on the digital literary landscape. 
We eagerly await the She-Com Awards ceremony and look forward to continuing our journey with you, our amazing community of book lovers. Together, we will keep turning the pages of the future of online book shopping!
Leave a comment