Conversation with Kaya Wilson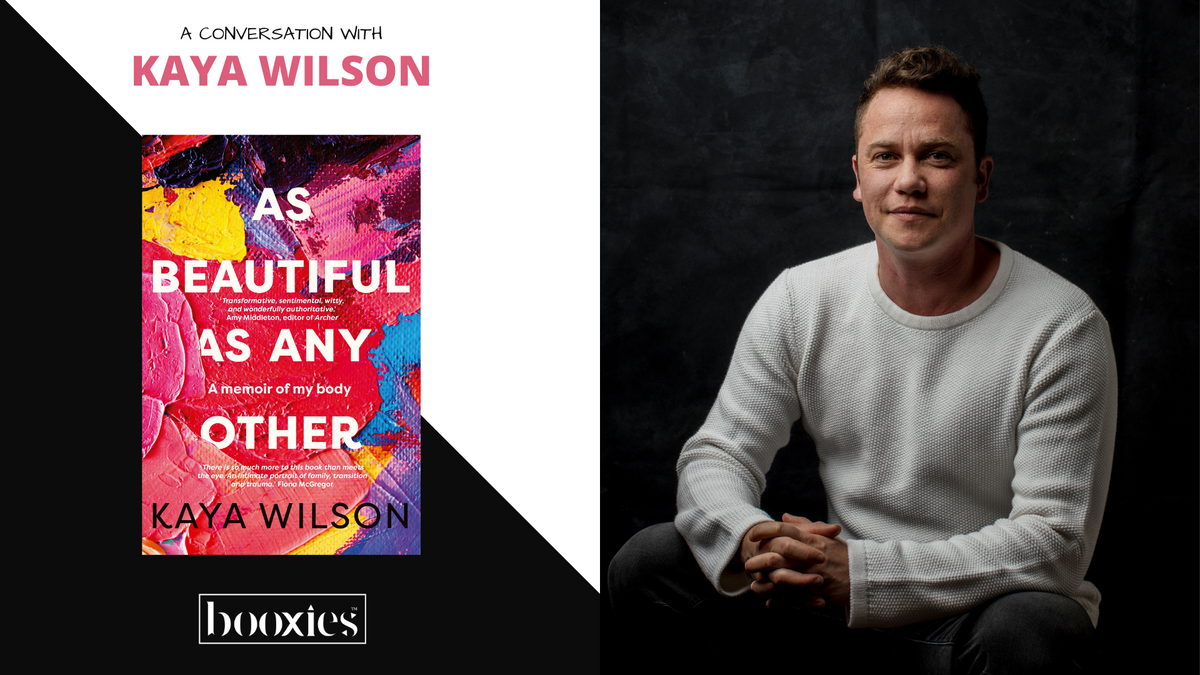 We are suckers for good memoirs and we absolutely love As Beautiful As Any Other by Kaya Wilson which we've been recommending to everyone. It is an essential read to understand the emotional and physical complexity of the journey of a transgender person, which many of us are not very aware of. As Beautiful as Any Other was an eye opener to the transformation process/journey and what it actually means to the individual and their family and OMG the cost associated that we don't even think about. V
It's a very powerful memoir that deserves all the recognition it's getting and that we feel privileged to be able to have a quick conversation with the author and scientist Kaya Wilson to learn more about the book and few other things along the way.
 Can you describe your new book As Beautiful As Any Other (your elevator pitch)?
KW: haha, I'm 2 years in and I still haven't perfected the elevator pitch. *dramatic pose* I'm an artist! But really, it's a memoir with literary intent that I have done my best to flow as a continuous dream in thematic chapters from Trauma, to Inheritance, Love, Sickness, Death and Care. All big life moments and emotions that we share. It's a transition memoir but also a travelogue and as in the tagline- a memoir of my body - in poetic prose.
What were you most worried about when you wrote this book? And what were you most excited about?
KW: There's been such an emotional progression since back when I was nervous about the release. I think it's exposing right? When I receive feedback on work, I work hard to separate the self from the work to be able to take it on better but with memoir that is so much harder. It is the self and it's also a statement and now it's public. I was nervous about the declaration of a published work but now that concept has evolved so much it's almost evaporated. I was most excited about being a published author and being a part of the Australian literary scene and going to festivals and meeting other people in the same world and all of that stuff has happened and more. 
 Knowing what you know today, what Would you tell your younger self to make them feel better?
KW: Interesting you say that. I'm working on a novel which explores this concept- that dreams and nightmares do come true and sometimes you just have to step into the unknown and there is no braver nor more beautiful thing. You'll have to read the next one!
If we are to take one thing/ lesson after we finish your book, what would you like that to be?
KW:
I think a lesson is too didactic, I think I would prefer the reader to feel than think, feel a sense of connection to the universalities of humanity. Some lofty wank like that ha.
What many people don't know is that you are a tsunami scientist too. What's a typical day for a Tsunami Scientist look like?
KW: Disaster science is all about risk. Day looks like an office day with a lot of thinking about what might go wrong if the earth itself shifts against your favour.
What's your favourite recent read?
KW: ooh always a tough one. I just finished and loved the gentle deep thinking of Anam by André Dao and before that the nature writing of Under Story by Inga Simpson.
What's your favourite reading/writing snack or drink?
KW: I love snacks so hard. My friend introduced to me the concept of Uncle Carrot, her alter ego. I'm a bit like Uncle Carrot, love the healthy snacks they might give preschoolers at a Steiner school. 
If you could hang out with any cartoon character, who would you choose and why?
 KW: haha, good question, maybe a wild thing, the wildest of the wild things. 
Add As Beautiful As Any Other to your tbr list or get a copy right now with your favourite Aussie drink or snack. We enjoyed the book with G&T in warmer months, but we would love it with Chai Hot Chocolate for a cosy read during winter. Something warm and rich for the heart and soul.
Build your own booxies now for a better reading experience!
------------------------------------------------------------------------------------------------
About the author:
Kaya Wilson is a writer and tsunami scientist based in Australia. He was the winner of the 2019 Writing NSW Varuna Fellowship, a runner-up in the 2019 Kill Your Darlings New Critic Award and was shortlisted for Penguin Australia's 2019 Write It Fellowship. As Beautiful as Any Other is his first book.
Leave a comment