Give Mum Lots of Love This Mother's Day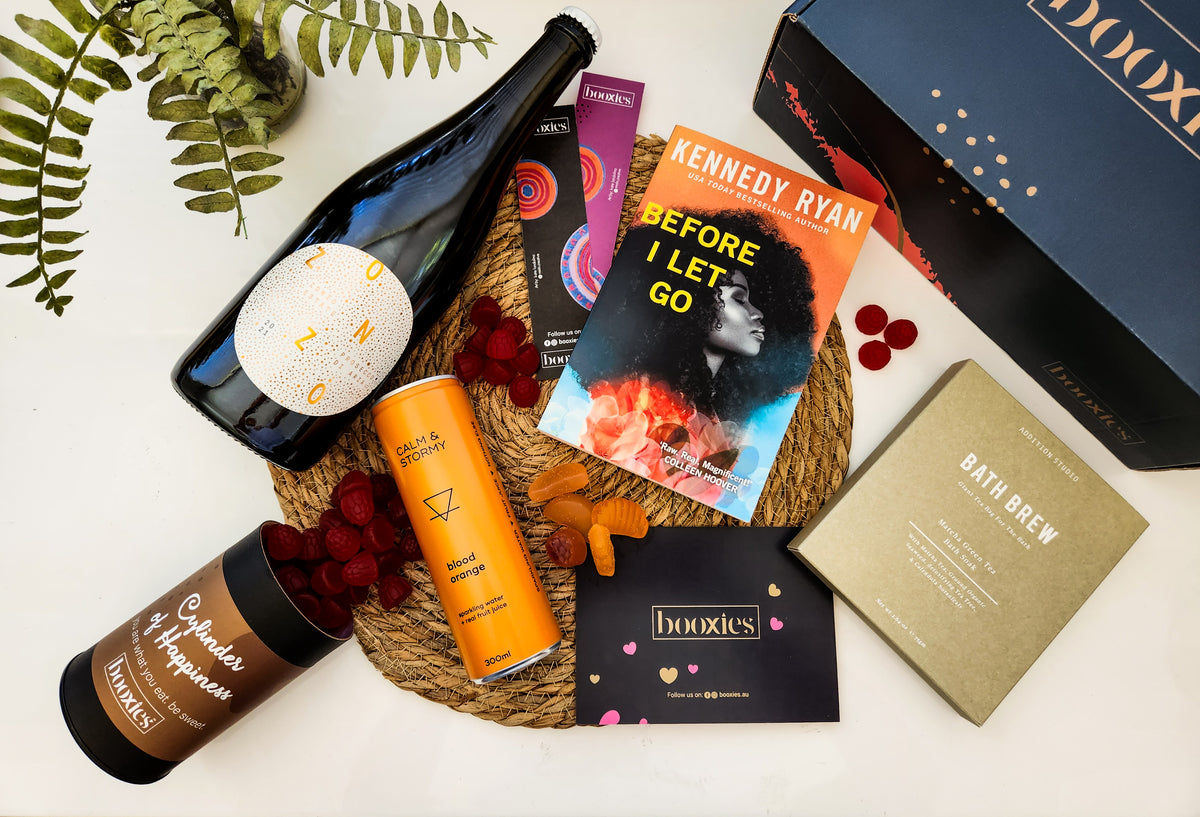 If you are like most, want to give your Mum lots of love this Mother's Day but unsure where to start or how would that look like, then you are in the right place as at booxies we have created the perfect gifts for Mum this Mother's Day.  
Get Mum a thoughtful gift from booxies and show them how much you know them. You can select up to 2 books from our book collection and up to 3 products from our carefully selected Australia products or leave this to us and just choose the theme of the box and let us do the rest. Your Mum will be amazed when she sees her booxies gift either way.
If you are looking to add some love to your booxies, then look no further than our romance book collection and give mum some love this Mother's Day
So let us take you through our favourite romance books for Mother's Day this year.
If Mum is not too much into romance then checkout, Best Thriller Books for Mother's Day or go to our Best Book Gifts this Mother's Day for more general fiction and non-fiction recommendation
Duck a l'Orange for Breakfast by Karina May
Maxine 'Max' Mayberry, an ad executive with writing ambitions, is holed up in a friend's apartment after discovering her long-term boyfriend in bed with another woman. If that wasn't bad enough, Max has recently been diagnosed with a brain tumour.

Enter Johnny: a cheeky yet charming Tinder pen pal and the perfect distraction. Together, Max and Johnny flirt and cook their way through The Laurent Family Cookbook (a recipe book from Max's ex-boyfriend's pretentious French family) without ever meeting in person.

The 'Fork Him' project starts as a joke, but soon transforms into something more meaningful as Max undergoes brain surgery, travels to Paris for a fresh start, and decides whether she believes in herself enough to chase the life - and the man - she really wants.
Before I let Go by Kennedy Ryan
Their love was supposed to last forever. But when life delivered blow after devastating blow, Yasmen and Josiah Wade found that love had its limits . . it couldn't save their marriage.

Yasmen wasn't prepared for how her life fell apart, but she's finally starting to find joy again. She and Josiah have found a new rhythm: co-parenting their two kids and running a thriving business together. Yet, like magnets, they're always drawn back to each other, and now they're beginning to wonder if they're truly ready to let go of everything they once had.
One stolen kiss leads to another . . . and then more. It's hot. It's illicit. It's good - until it starts to hurt again. As old wounds reopen, Yasmen and Josiah wonder if it is too late for them to find forever.
Or could they be even better, the second time around? 
The Last Love Note by Emma Grey
A sparkling Australian romantic comedy with a heart-breaking twist.
'At its core, The Last Love Note is as heartwarming as it is heartbreaking. With vulnerability and honesty, Grey takes us through the entire spectrum of love.' Books + Publishing
In the aftermath of crushing grief, sole parent Kate Whittaker must learn to live and love again. It's been tough raising her young son and wrangling a university fundraising job, an overbearing mother and a best friend intent on matchmaking her with someone new.
When Kate and her boss, Hugh, become stranded in a sleepy hamlet north of Byron Bay, she finally has a chance to process all that she's been through and all that the future might hold. Caught in an impossible tangle of loss, love and unexpected longing, Kate wonders if she can risk her heart again.
But when it becomes clear that Hugh is hiding a secret from her past, all she has to guide her is the trail of scribbled notes she once used to hold her life together. The first note captured her heart. Will the last note set it free?
A sparkling Australian romantic comedy that will break your heart into a thousand shards and piece it back together again.
The Summer Place by Janette Paul
As three women return to the summer place of their youth for a beach wedding, each is grappling with the cards life has dealt them.

Erin, recovering from a near-fatal cycling accident, is the reluctant maid of honour. Still coming to terms with her devastating injuries, will she find what she needs to walk down the aisle with all eyes on her?

Years ago, Jenna fell in love with the groom at his family's treasured holiday spot. Will watching him marry someone else finally allow her to get over him?

Cassie, living in Barcelona and recently widowed, is desperate to move on from her grief. The invitation to return to Australia for the wedding will give her a chance to step away from her life - and come to terms with more than she bargained for.
Emotions run high as each woman faces a crossroad, yet they will find that the place at the coast offers all of them a chance to learn to heal, love and belong .
Owner of a Lonely Heart by Eva Carter
Gemma is variously trying to keep busy, rebuild her life after a personal tragedy, and start a family. She's also, though she'd hate to admit it, lonely.

Dan is attractive, laid back, and terrified of anyone getting to know the real him. He's lonely as well – not that you'd know it if you saw him out with his mates.

Casey is Dan's daughter. She's undergoing treatment for a tumour and is lonely too, and scared, but desperately trying to pretend otherwise.
When Gemma, Dan and Casey's paths cross one scorching July, they all have their reasons for keeping their distance; none of them would choose to be alone, but somehow the myriad little choices they made along the way have brought them to that point just the same. Now fate has brought them together, though, perhaps they'll be able to find the courage to make a different choice . . .


Head to our Mother's Day Gift selection to select a curated gift box or Build Your Own now with up to 2 books and up to 3 Australian made products and personalise your gift box with our complimentary Mother's Day greeting card and your personalised message. 
Check out our full book collection here
Leave a comment