Best Christmas Books 2022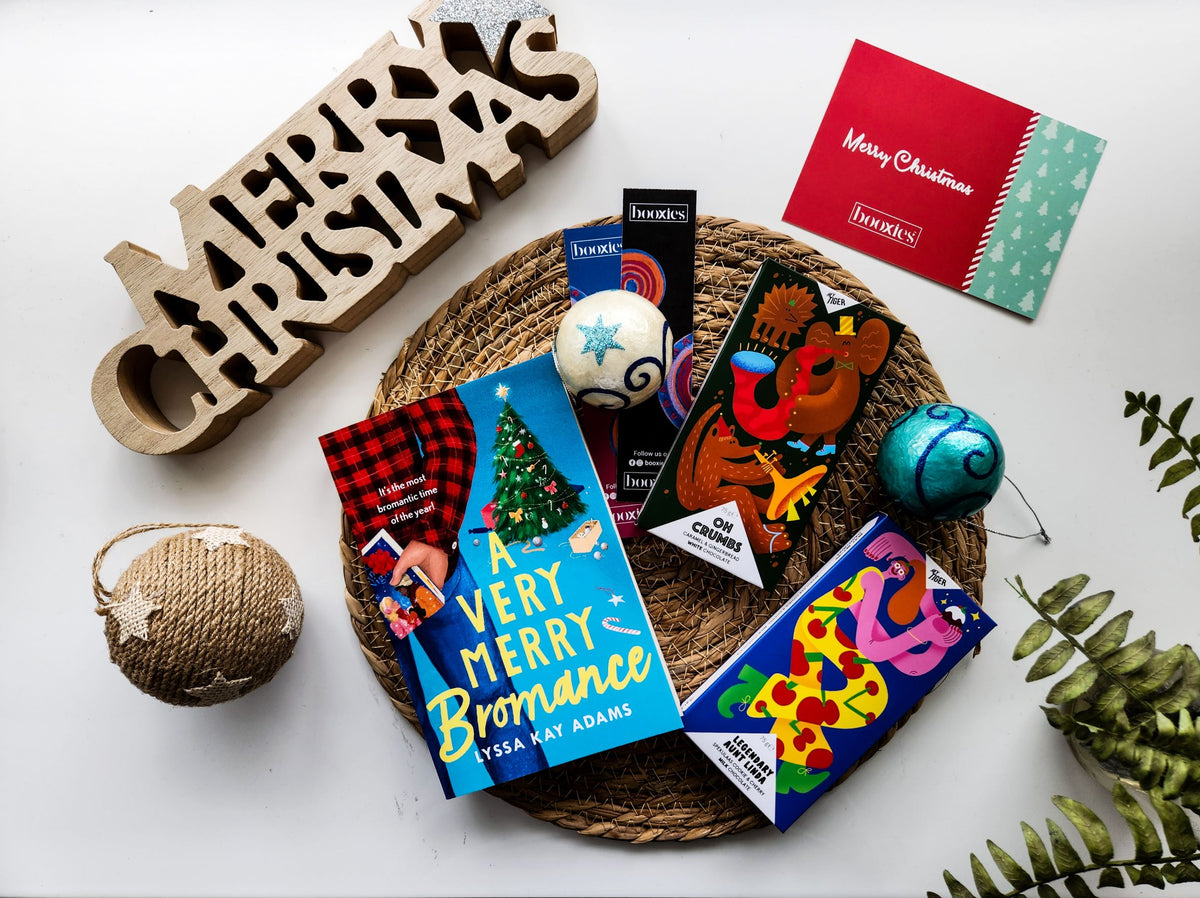 We look forward every year to Christmas to dive in to some beautiful festive season books with a glass of bubbles and some delicious hand crafted chocolate. They help us get into the festive season and are almost always guaranteed to lift our spirits and fill our hearts with warmth and happiness.
Whether you are looking for a festive read for yourself or as a Christmas gift for someone you care about, we got you covered at booxies with our range of Christmas gifts and our specially designed Christmas booxies box for that extra Christmassy feel.
So here is our top Christmas books for 2022:  
This one is one of the best this year, It's very entertaining. It'll make you laugh and cry and feel warm and fuzzy all at once. Just like you want from a Christmas book.
Bettie Hughes once knew the comfort of luxury . . . before she lost all her money. Long obsessed with her public image, Bettie boasts an extravagant lifestyle on social media but in reality she's broke and her family has no idea.
Christmas, with all its pressure to meet familial expectations, is looming when Bettie plays a vinyl record of 'All I Want for Christmas Is You' backward and accidentally conjures up Hall, the Holiday Spirit, in the form of a charming and handsome man. Once the shock wears off, Bettie knows she's stumbled upon the greatest gift: a chance to make all her holiday wishes come true, plus a ready-made fiance.
But as some of Bettie's wishes lose their charm, she finds herself thrown off-kilter by Hall's sweet nature. Suddenly, grumpy Bettie is finding her heart merry and light. But the happier she gets, the shorter Hall's time on earth grows. Can Bettie channel the Christmas spirit and learn to live with goodwill toward all men? Or will her selfish ways return as soon as the holidays are over?
This one is very sweet and heart warming. It is what you expect from Swan. She is such an amazing author with a different adn unique style. It is a story about love, loss and hope.
It had been a make-or-break holiday for their marriage, but Natasha and Rob's rekindled romance is short-lived when their daughter's beloved soft toy, Moola, disappears on the journey home.

As Natasha comforts a distraught Mabel, she turns to social media to help locate the toy. Miraculously, Moola is found. But her new guardian, Duffy, is thousands of miles away, trekking the Himalayas with Moola as his lucky mascot.

When Duffy promises to keep Natasha updated with pictures of Moola on her travels, the pair begin a daily correspondence that soon becomes more meaningful to both of them. Sometimes, Natasha feels this stranger understands her more than the man lying next to her.
Fun, charming fairy tale romance book. Something we all need from time to time.
When Vivian Forest gets the chance to tag along on her daughter Maddie's work trip to England to style a member of the royal family, she can't refuse. She's excited to spend the holidays taking in the magnificent British sights, but what she doesn't expect is to become instantly attracted to a certain private secretary, his charming accent and unyielding formality.
Malcolm Hudson has never given a personal, private tour in his time with the royals - until now. Intrigued by Vivian, he finds himself making excuses just to spend time with her. Soon, flirtatious banter, results in a kiss under the mistletoe sure to keep the frostiest winter chill at bay.
With Vivian's return to the US fast approaching, she and Malcolm will have to decide if this is simply a holiday romance or a love affair to change their lives.
This gorgeous uplifting book is something you don't want to miss this Christmas. It is the feel good Christmas book this year
Carmen has always worked in her local department store. So, when the gorgeous old building closes its doors for good, she is more than a little lost.
When her sister, Sofia, mentions an opportunity in Edinburgh - a cute little bookshop, the spare room in her house - Carmen is reluctant, she was never very good at accepting help. But, short on options, she soon finds herself pulling into the snowy city just a month before Christmas.
What Sofia didn't say is that the shop is on its last legs and that if Carmen can't help turn things around before Christmas, the owner will be forced to sell. Privately, Sofia is sure it will take more than a miracle to save the store, but maybe this Christmas, Carmen might surprise them all...
A charming new voice in rom-com! You'll fall head over heels for the members of the Bromance Book Club as they use romance novels to solve their relationship dilemmas!
If you love Ali Hazelwood, Sally Thorne and Helen Hoang, you'll LOVE Lyssa Kay Adams!
It's cute and magical and uplifiting. Just what you want for the festive season reading.
At booxies, we carefully select our books and curate our product selection to give you the best reading and gifting experience you can ask for.
Any of the books we just talked about would make a great gift to someone special this Christmas or maybe a self-care gift to yourself. Check out our Christmas Gifts Collection for some inspiration but we think you can't get it wrong if you add a bottle of Sparkling from one of our favourite local wineries in the Yarra Valley Zonzo with a special Christmas edition hand crafted chocolate Yuletide from Cuvee, or if you are after something a little cheekier, why not add one of Hey Tiger's new Christmas range.
Your only problem will be to decide which one to include! Maybe all of them!
Check out our Christmas gift collection or create your own booxies and bring the festive season on!
Leave a comment