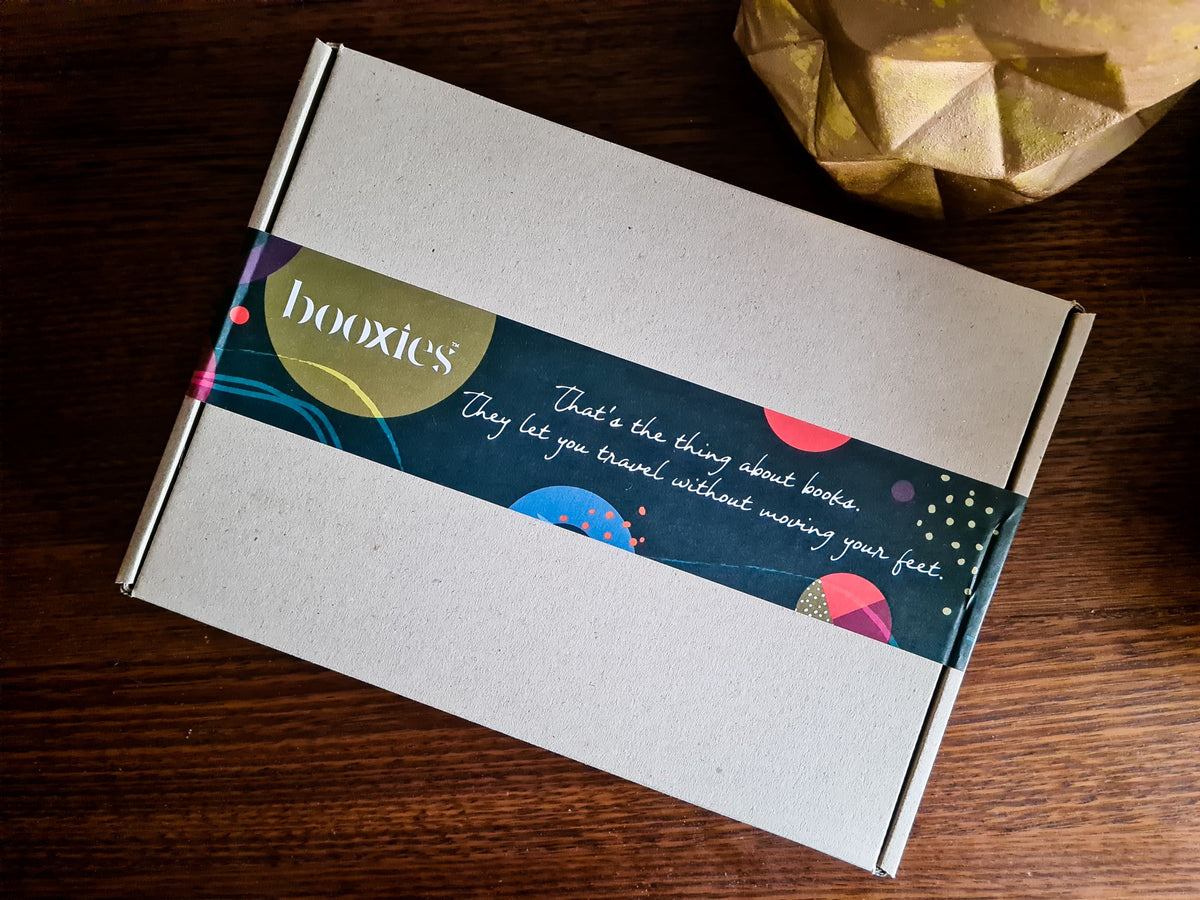 Mystery Booxies is our monthly book subscription box service. It is a great way to discover new books and authors, and to expand your reading horizons.
Each month, subscribers receive a box containing a brand new book, a bookmark, and a selection of other goodies, such as tea, snacks and alcoholic or non-alcoholic drinks (depends on your preference). The books are hand-picked by a team of book lovers, and they are always a surprise from a recent release.
Mystery Booxies offers a variety of subscription plans, including monthly, bi-monthly, and annual. You can also choose to receive a boxless subscription, which includes a book and a bookmark only.
Mystery Booxies is a great gift for book lovers of all ages. It is also a great way to support independent booksellers and publishers.
November Mystery Booxies picks are:
Fiction Book of The Month
Prima Facie is a novelization of her award-winning play of the same name. The novel follows Tessa Ensler, a brilliant young barrister who specializes in defending sexual assault cases. Tessa is at the top of her game, but when she is sexually assaulted by a colleague, she must confront the patriarchal power of the law and the burden of proof that is placed on victims.
Prima Facie is a powerful and moving novel that explores the complex and often traumatic experience of sexual assault. Miller writes with honesty and compassion, and she gives voice to the many women who have been silenced by the system. The novel is also a sharp critique of the legal system, which is often stacked against victims of sexual assault.
Tessa's journey is one of courage and resilience, and she is a complex and compelling protagonist. Miller does an excellent job of portraying Tessa's inner turmoil, as she struggles to come to terms with what happened to her and to find justice.
Prima Facie is an important and timely novel that is sure to resonate with readers. It is a must-read for anyone who cares about gender equality and social justice.
Crime/ Thriller Book of The Month
None of This is True by Lisa Jewell
None of This is True by Lisa Jewell is a psychological thriller novel. It tells the story of Alix Summer, a popular podcaster who specializes in true crime stories. On her 45th birthday, Alix meets Josie Fair, a mysterious woman who claims to be Alix's birthday twin. Josie is fascinated by Alix's podcast, and she convinces Alix to interview her for a new series.
As Alix and Josie get to know each other, Alix begins to realize that Josie is hiding something. Josie's stories are full of contradictions, and Alix can't help but feel that Josie is not being entirely honest with her. But Alix is drawn to Josie, and she can't resist the urge to find out more.
As Alix digs deeper into Josie's past, she discovers a dark and twisted web of secrets. Josie is not who she says she is, and she has a dangerous agenda. Alix soon finds herself in over her head, and she must use all of her skills to survive.
None of This is True is a masterfully crafted thriller that will keep readers on the edge of their seats. Jewell is a master of suspense, and she does a brilliant job of building tension and keeping readers guessing. The novel is also populated with complex and believable characters, and Alix is a particularly sympathetic protagonist.
None of This is True is a must-read for fans of psychological thrillers and true crime stories. It is a dark and twisted novel that will stay with you long after you finish reading it.
Romance Book of The Month
The Good Part by Sophie Cousens
Lucy Young may only be twenty-four, but she's already exhausted. She's tired of dating, tired of being on the bottom rung at work, of having no money and living off super noodles and Rice Krispies. She wants to know who she's going spend her life with, to have a successful career, and just once, to get out of her overdraft. She's ready to skip to the good part.
But you should be careful what you wish for . . .
Because when Lucy wakes up in a strange bed with a strange man, she finds that somehow the impossible has happened: her life has jumped forward eighteen years and overnight she has everything she thought she wanted. But is Lucy really ready for this level of responsibility? Is her new, grown-up life as sorted as it seems? And most importantly, what happened in the years she missed, and will she ever get them back?
The Good Part by Sophie Cousens is a warm funny novel that will bring joy to your heard.
Non- Fiction Book of The Month
Death By Comfort by Paul Taylor
In his book Death by Comfort: How Modern Life is Killing Us and What We Can Do About It, Paul Taylor argues that our modern lifestyles are making us overweight, sick, and unhappy. He explains that our bodies and brains are evolved to live in a very different environment than the one we live in today, and that this mismatch is leading to a number of health problems.
Taylor points out that we are more sedentary than ever before, and that we eat a diet that is high in processed foods and sugar. He also argues that our digital world is isolating us and making us less stressed. All of these factors contribute to a number of health problems, including obesity, heart disease, diabetes, and depression.
Taylor believes that the key to living a healthier and happier life is to embrace discomfort. He recommends that we get more exercise, eat a healthier diet, and reduce our screen time. He also suggests that we spend more time in nature and connect with other people.
Death by Comfort is a well-written and informative book that provides a compelling argument for why we need to make changes to our modern lifestyles. Taylor is a passionate advocate for health and well-being, and his book is full of practical advice that readers can follow to improve their health and happiness.
Young Adults Book of The Month
The Scarlet Veil by Shelby Mahurin
The Scarlet Veil by Shelby Mahurin is a dark and thrilling fantasy romance novel. It is set in the world of the New York Times bestselling series Serpent & Dove, and it follows the story of Célie Tremblay, the first female huntswoman in the kingdom of Belterra.
Célie is a skilled and determined huntswoman, but she is also haunted by the past. Six months ago, she was attacked by a vampire, and she is now bound to him by a magical veil. The veil protects her from the vampire's hunger, but it also binds them together in a dangerous way.
When a new evil rises in Belterra, Célie must find a way to break the veil and defeat the vampire, even if it means sacrificing her own life. Along the way, she must also confront her own demons and learn to trust the people she loves.
The Scarlet Veil is a well-written and exciting novel with a complex and compelling protagonist. Célie is a strong and independent woman, but she is also vulnerable and flawed. She is a character that readers will root for, even as she makes mistakes.
The novel also features a number of other interesting and well-developed characters, including Célie's friends and allies, as well as the vampire himself. The relationships between the characters are complex and believable, and they add depth and realism to the story.
The Scarlet Veil is a must-read for fans of fantasy romance novels. It is a dark and thrilling story with a complex and compelling protagonist. The novel is also well-written and features a number of other interesting and well-developed characters.
Products of The Month
Alcohol Option : We chose for you Spicy Margarita from our friends at Curatif who just won best ready to drink cocktails in the world! how amazing is that!
Alcohol - Free Option : We chose for you a botanical alcohol free wine from our friends at Altina with roasted nuts from Nuts About Nuts
and of course, every Mystery Booxies comes with 2x tea pyramids from Teadrop and a sparkling water from Calm & Stormy.
Subscribe to our Mystery Booxies and receive 25% OFF your first month in addition to amazing savings that adds to up to 2 FREE MONTHS of Mystery Booxies per year.
Subscribe, relax and enjoy your reads!
Leave a comment